With love and delicious things: bread wreath with pumpkin, ham, olives and sage.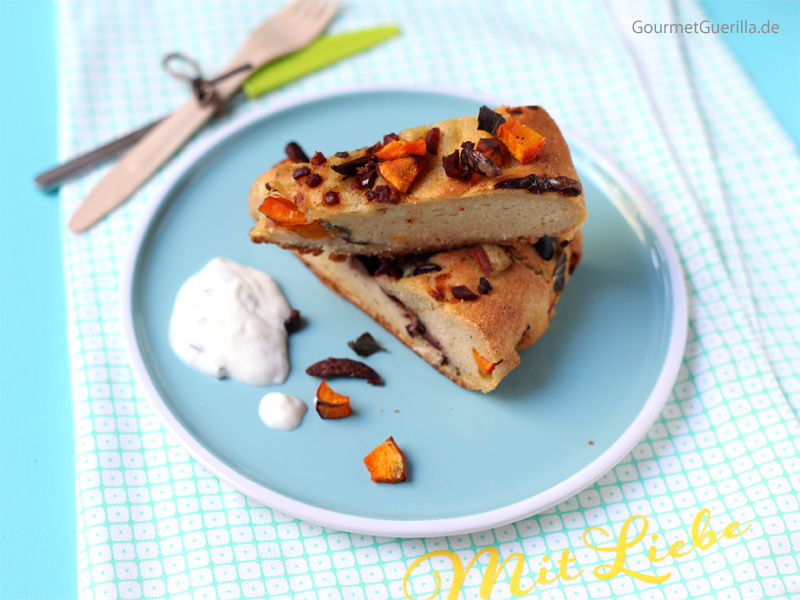 For those who love food and feel There is now an additional, worthy source of inspiration: With love is the name of the brand-new, upscale customer magazine from EDEKA, which is now available for free in the checkout area .
During a delicious dinner the magazine was recently presented in the Hamburg event location "Sturmfreie Bude". And the relaunch has gone really well: Tuffiness and stale bones have been replaced by fresh, modern recipes and theme trails with sophisticated food photography. In addition, there are editorial contributions to own brands and regional products, a recipe column and of course information about the company EDEKA and its purchasing women and men. Incidentally, these are independent merchants with a certain amount of creative freedom and can influence the assortment in their market. This is why EDEKA markets often offer a different, non-equal offer as well as niche products from very small or special suppliers. Why, for example our EDEKA market in the Grindelviertel kosher products leads, I have blogged here some time ago.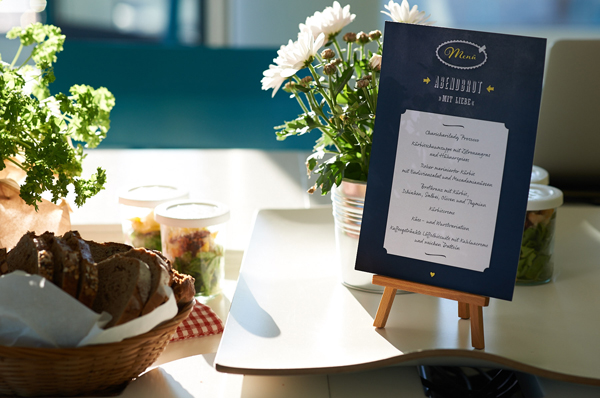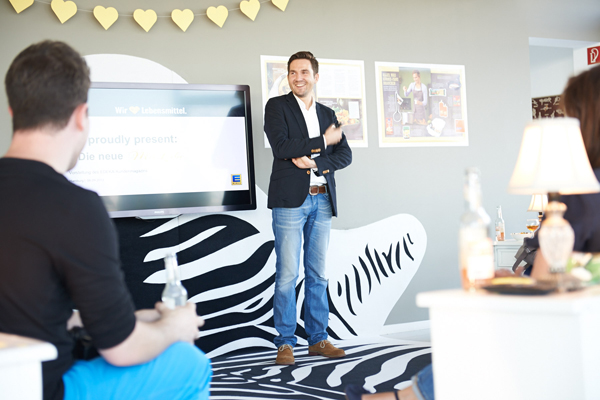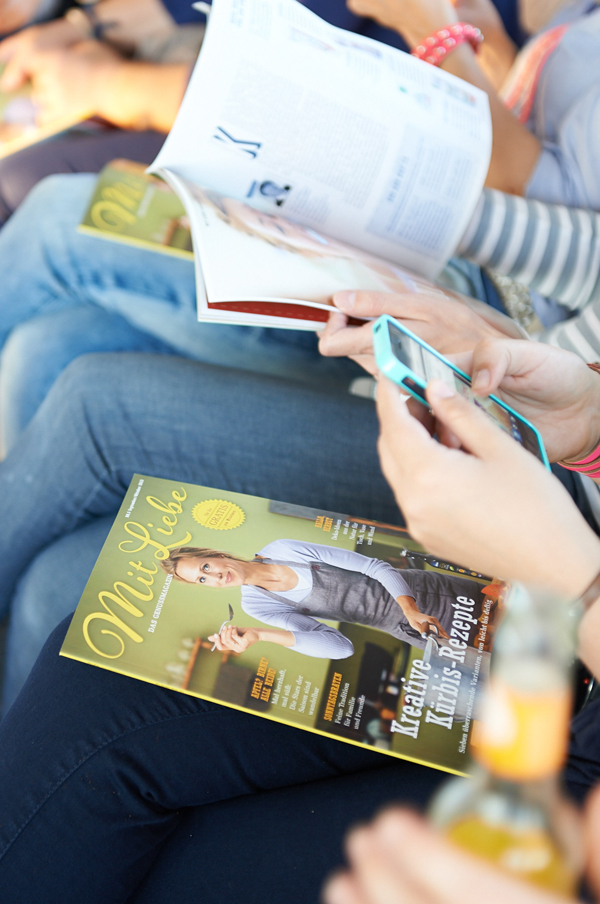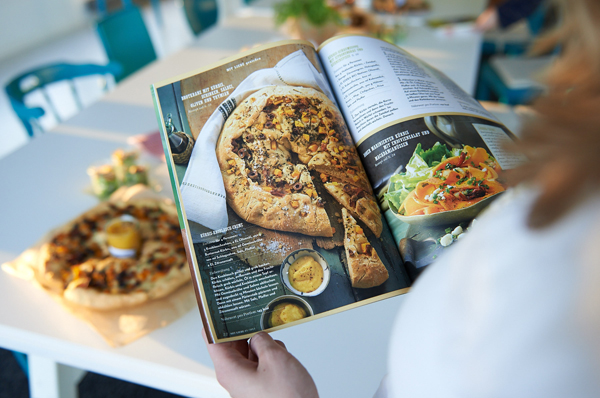 I was right in the bread wreath with pumpkin, ham, olives and sage. Although Hefeteige still inspire proper respect, I ventured to the adventure, yeast crumbles, warm places sought (which are usually not there, if you need them) dough kneaded and almost my decrepit Handrührgerät geschrottet. That leads to me rather a relaxed pensioner life and spontaneously spat out a whisk at the unexpected challenge "Hefeteig" out of sheer fright. But in the end he was in the oven: my bread wreath. I would have liked to put him on my Dutt as a winner's wreath then - but then we would rather just have eaten it. With Zaziki.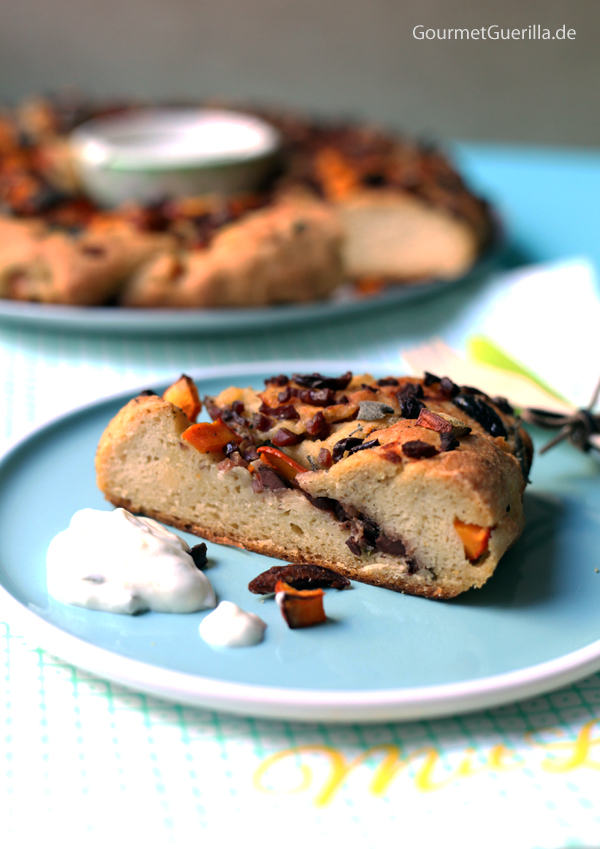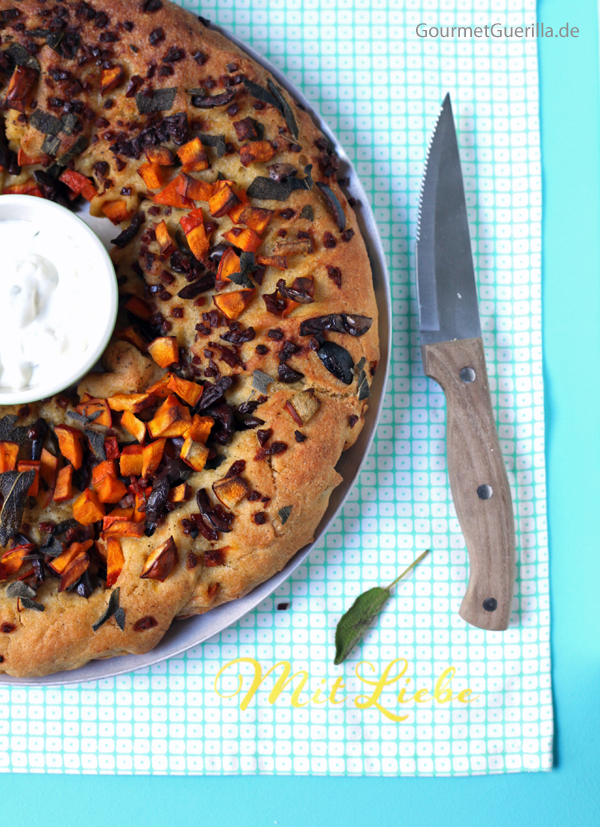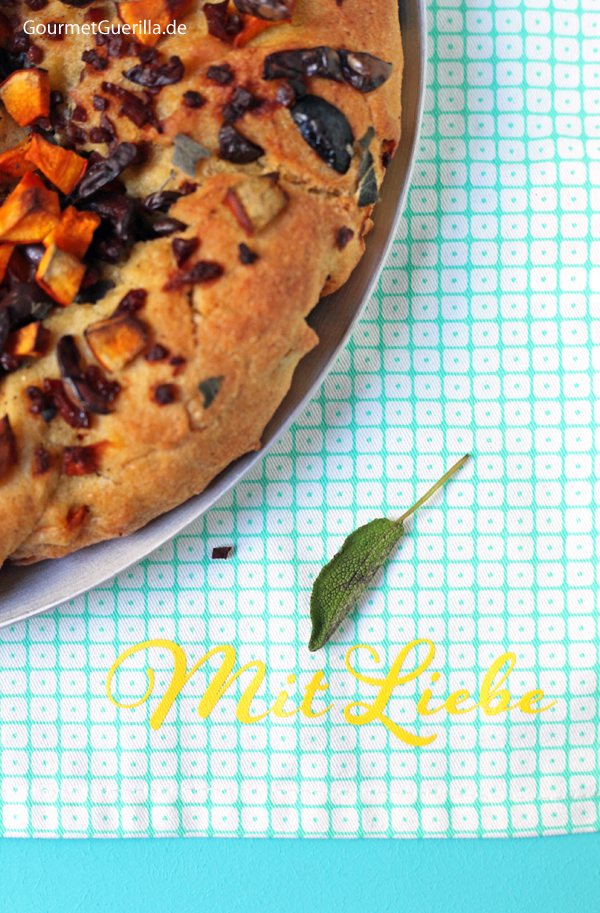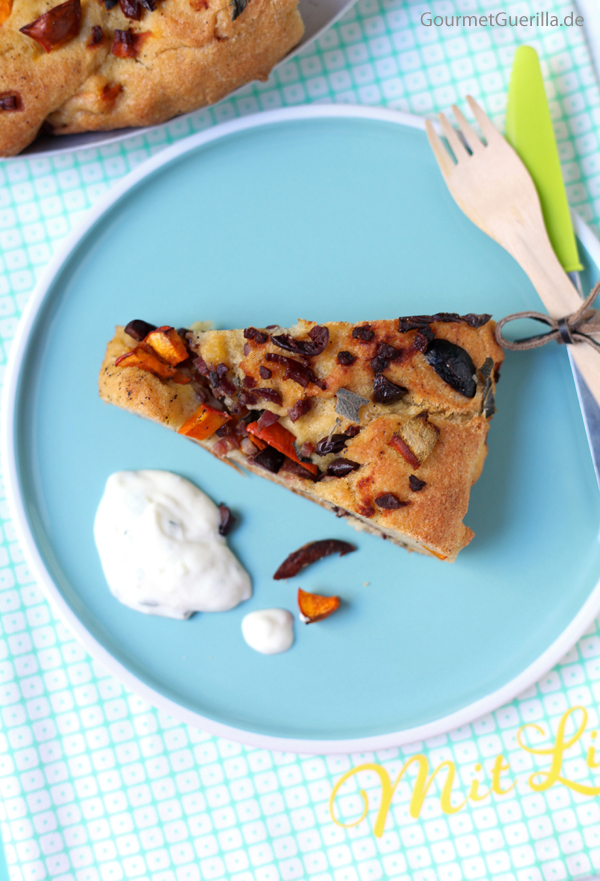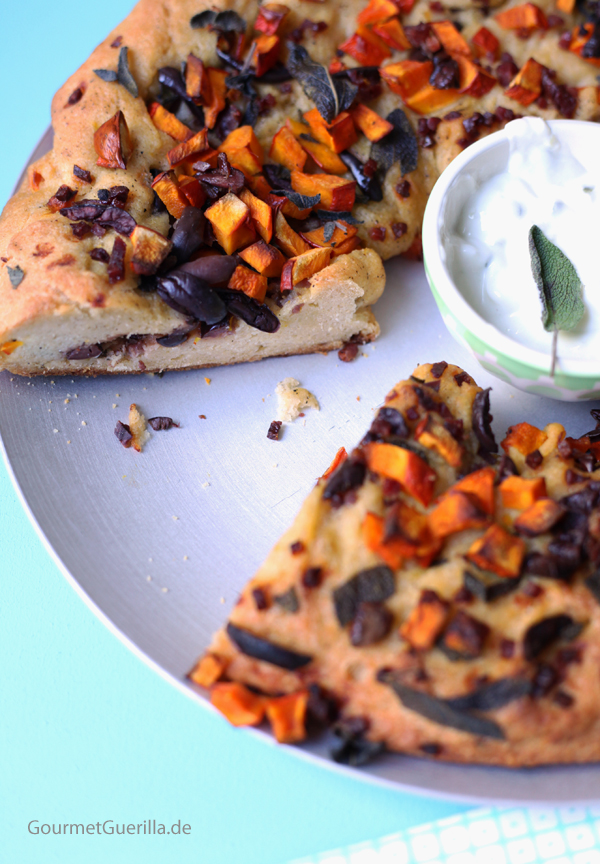 Here comes the recipe for a bread wreath with pumpkin, ham, olives and sage:
Crumble 25 g of fresh yeast with 50 g of sugar and 50 ml of warm water . Let it soak in one of these warm, conscious places for 15 minutes.
In the meantime Weigh 900g spelled flour and 100g semolina and 3 tbsp Add olive oil and 2 teaspoons salt to a mixing bowl. Add the yeast and 550 ml of water to the flour and45 minutes in a warm environment.
In the meantime 300 g Hokkaido pumpkin , 200 g Kalamata olives gbf. core and cut into strips. Mix 20 sage leaves. Mix the pumpkin, olives and sage with 100 g lean ham cubes and 1 teaspoon thyme .
A long Spread a piece of baking paper on the table and roll out the dough, which is about 20 cm wide and 1 meter long. (If it's just 70 cm, that's not too bad.) Put the stuffing in the middle of the dough strip and beat the edges over to the middle. Season with salt and pepper and sprinkle with olive oil . Lay the dough strip in a wreath - do not worry if the whole thing is not accurate, that's totally ok. Let the wreath rise for another 10 minutes.
In a preheated oven, bake top/bottom heat for 10 minutes at 200 degrees and then for 35-40 minutes at 170 degrees.
Lukewarm or cold with serve a delicious dip.