GourmetGuerilla cooks online at NDR. And soon in Fäääährnseeehn.
There are two or three things that are definitely different in front of a camera than in real life:
1. You suddenly have an insane double chin.
2. You look like you've just gotten out of bed - even though there are tons of accurately applied make-up on the face. The mascara is also very committed to the second take on the way to Oberlippe. Especially under the left eye.
3. You have a lot of hair, which basically protrudes in all directions.
4. One weighs optically 20 more kilos more, than anyway.
Oh, and that voice ...
Otherwise, it's not that bad and makes the right team super fun. A few weeks ago on a Sunday I hopped frighteningly early from the feathers of the antiallergic quilt and made my way to a small village on the other side of the Elbe. There, the first episode of the new NDR format Theresa Cooked was filmed. And I was the appetizer. So to speak.
Please, dear:
That's the delightful team, by the way. The NDR launches a pilot project in which TV works intensively with online. I like! Guys, that was great with you.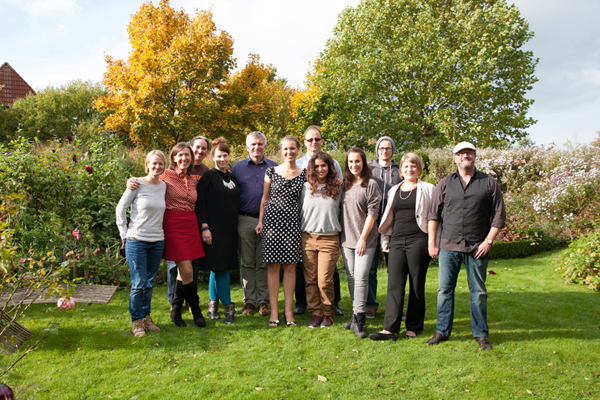 Individual appetizers of the format can already be viewed online on the NDR homepage.
The entire TV episode will be on December 15 at 4:30 pm on the NDR. And if you want to know who this Theresa is and what else she cooks, then check out her blog .
I'm definitely going to sit on my couch with Family & Friends on the 15th of December, probably shutting my eyes and screaming. At least. And you like that?